All relationships have the potential to be contentious.  It's important to be able to manage the conflict so people can focus on making rational and reasonable decisions to move forward.  Julie has a profound ability to stay neutral during controversy, see all perspectives, and help people come up with creative solutions to whatever issues they are facing. 
Meet Julie
Julie Mack is a seasoned litigator, mediator, and collaborative attorney who is now acting only as a neutral mediator.  She has more than 25 years of experience spanning key areas of money, relationships and the law.  Click on her photo to the right to learn more about her experience and credentials.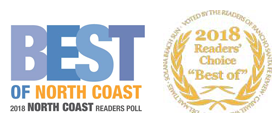 Julie's Approach & Philosophy
Julie has spent over twenty-five years building the unique skills necessary to guide her clients through the maze of relationship challenges whether pre-marital, marital, divorce or cohabitation. She is a master at crafting resolutions that are tailored to your individual needs instead of just following how things are traditionally done. Her approach allows her to stay neutral, see all the pieces of your mediation puzzle and make connections others just cannot see.
Julie believes that all relationships have the potential to be contentious no matter. It is the mediator's job to manage the conflict and reduce it so people are able to make rational and reasonable decisions to move forward. She does not take on your emotions. Instead, she finds all the parts of your situation, makes connections and helps people generate options for resolving the conflict.
As a former social services worker, Julie appreciates clients' needs for solid communication, strong advocacy, emotional support and efficient conflict management. All driving principles of her approach and team work ethics.
Experience, Qualifications & Recognitions
Julie has a unique ability to recognize what pieces need to be woven together and how to weave them to get a good resolution for all involved. That comes from over 20 years of exclusive family law experience working on more than 1,800 client cases and matters. She especially enjoys working with complex financial, business and property issues.
In 2010, Julie was certified as a Family Law Legal Specialist (CLS-F*) by The State Bar of California, Board of Legal Specialization. Her path has included graduating Magna Cum Laude from California Western School of Law in 1996 and joining the firm in 1997 as an associate attorney, becoming partner in 2006. Among her academic achievements, Ms. Mack received several American Jurisprudence Awards in law school and is a published writer.
Julie is a member of the San Diego Family Law Bar Association, North County Bar Association, San Diego Collaborative Practice Group, North County Family Law Specialist Group, San Diego Super Lawyers from 2011-2019, and Southern California Super Lawyers in 2014. She was awarded as one of the Top 10 Family Law Attorneys by the San Diego Daily Transcript. In addition, Julie was awarded as the Best of North County Family Law Attorney in the 2018 North Coast Reader's poll.
Giving Back to Community

This altruistic spirit is also evident in Julie, who has volunteered at the YWCA legal clinic and Legal Aid during her years in law school where she gained valuable experience working with domestic violence victims. Mack combines her background in social work with her career as a family lawyer. "I have the best of both worlds here," says Mack. "I get to work on a one-on-one basis with my clients, so I actually see my work pay off with tangible results."
Meet Julie's Support Staff
Julie has dedicated, efficient and caring support staff who work as team to make sure you have the best support possible through the entire mediation process.

Jodie Delimitros
Sr. Paralegal / Case Coordinator
Meet Jodie
Behind every great mediator is an efficient and knowledgeable paralegal. For Neutral Mediator, Julie Mack, that senior paralegal and case coordinator is Jodie Delimitros. Jodie graduated from San Diego State University with a Bachelor of Arts Degree in Political Science in 1988 and obtained her Paralegal Certificate from the University of San Diego in 1989 and has been working in Family Law ever since.
In addition to her expertise in paralegal duties, Jodie is the first point of contact to a person looking for a neutral mediator. She works to give you more than a rehearsed script of procedures and costs, but to listen to your unique circumstances with a kind ear. Jodie understands that the first call to a mediator is a difficult one and there are no right or wrong ways to act or questions to ask. If we cannot help with your situation case or you don't feel Julie is the right fit, Jodie will make sure to refer you to someone who can help.

Sarah Mullen
Office Administrator
Meet Sarah
Sarah has over ten years of administrative support and customer service experience. She graduated Cum Laude from Portland State University where she learned the importance of honest communication, attention to detail, and compassion for others. Sarah has worked in administrative and client focused positions in diverse settings which gives her the ability to connect with people in all walks of life and in complex situations. Her combination of professional, educational and life experience have taught her the skills needed to help the office run successfully so the team at Julie Mack Mediation have time to focus on your unique situation.

Rhianna Wassell
Paralegal
Meet Rhianna
Rhianna Wassell has over a decade of experience in office management, critical administrative support, customer engagement and account management, as well as extensive expertise in ancillary areas. She is very seasoned in organizing, coordinating and keeping things moving through efficiency and effectiveness.
Rhianna is a paralegal and a key resource of the legal team bringing a vibrant, can-do positive attitude in support of Julie on client matters. She is a North County native who grew up at the beach. She enjoys surfing, hiking, and all the excitement, pleasure and frustration of being a mom to a precocious 6-year-old.
Here to Help!
Let's think through your options and consider all the issues involved.  Then, one piece at a time, we'll get things resolved.  Our forward thinking is one of the reasons we are so successful.